Santa Testimonials
Daycare Santa Visit
We have been using Scheme A Dream to provide a Santa for more than 10 years.
He is always punctual, friendly and in character.
We can rely on him to be convincing and gentle with the children.

Marla McGregor January 14 2019
---
Santa Home Visit
We had Santa come to visit our two year old on Christmas Eve and can't say enough great things about our experience.
Santa sang our little one's favourite "Santa Songs", let him play with the sleigh bells, took lots of pictures.
It was perfect!
Everything about the visit was better than I could've hoped for!
Thank you so much Santa, see you again next year!

Aynsley Read December 24 2018
---
Santa Home Visit
'Santa' has been visiting us on Christmas Eve for a number of years now.

All the children love this addition to our holiday celebration & look forward to his arrival, eventhough it's always a surprise.

We have never been disappointed with Santa's contribution to the evening.

A must have !

Kim Legary December 24 2018
---
Santa Home Visit
We have had the same Santa at our family party for the past 10 years.
He has been wonderful with each of the children as they have grown, calm and gentle when they were babies, teasing and interested as they get older.
There is time for photos, individual and groups.
He takes time for the adults too and leads us in rousing choruses of favourite Christmas songs.
His visit is the highlight of the evening!

Thank you Scheme A Dream
Mark Owens December 23 2018
---
Home Santa Visit
I booked Santa for my Christmas house party and he was perfect. He was jolly & kind.
The kids adored him & he was also funny and definitely made the adults laugh a few times.
I can't wait to book again for my party next year!

Rene Robson December 16 2018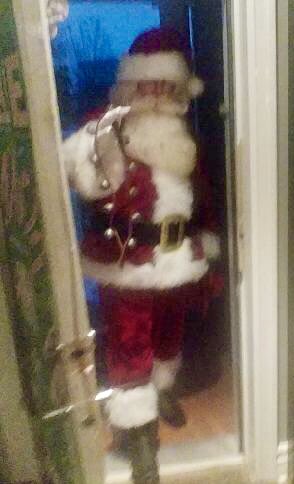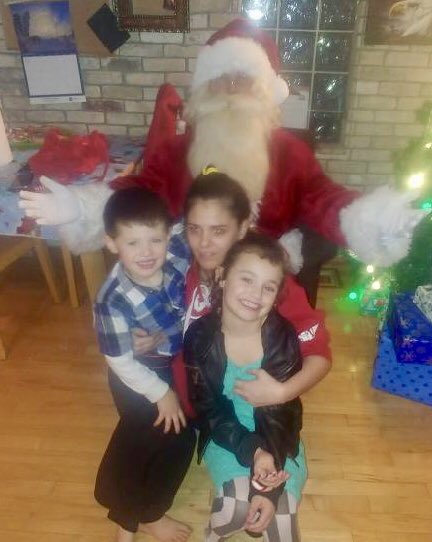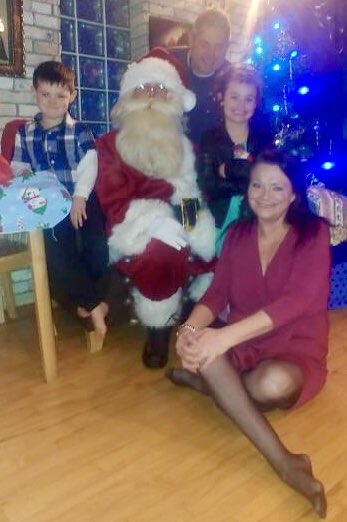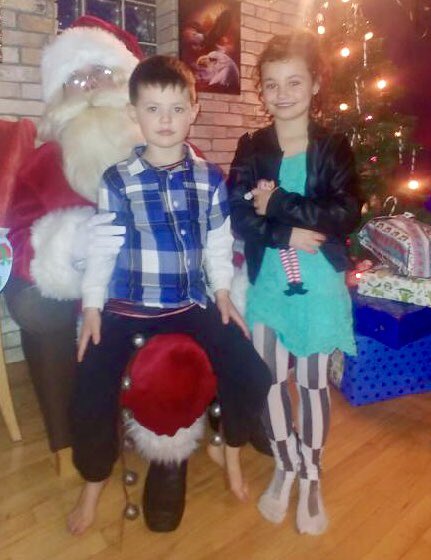 ---
Santa Visit
Santa's visit was a fantastic and fun addition to our Christmas celebration.
He mingled and visited with everyone, handed out candy canes then posed for pictures.
Our Seniors loved it!
Seeing their smiles when he arrived was a gift.
He also visited with the children who joined us in the celebration.
Lots of fun was had!

5 Stars for sure!

Michelle December 14 2018
---
Home Santa Visit
We booked Santa for my Christmas house party and he was just perfect.
He was jolly and kind, the kids adored him - and he was also funny and definitely made the adults laugh a few times.
I can't wait to book again for my party next year!

Jessica Steer December 8 2018
---
Corporate Santa Visit
My office has used Scheme a Dream for our children's Christmas party every year for over seven years. Not only do we get the same Santa every year (who remembers the children!) he takes a lot of time with each child, never hurrying just to rush the line.
He's so patient with the scared children, doing his best to comfort them and get them to engage with him, even if it's just a high five.
He's incredible with the special needs children as well, so patient and lovely.
I can't recommend Scheme a Dream enough for your party needs.

Ashley MacLennan December 8 2018
---
Corporate Santa Visit
Santa was wonderful as always.

We'd like to book him again for Saturday, December 7th, 2019.

Warm Regards,
Sheila Kristinnson December 1 2018
---
Corporate Santa Visit
We had 'Santa' at our children's Christmas Party over the weekend
What a patient and engaged Santa!
He spent quality time chatting with each child making their experience personal and memorable!
Great experience!
Will definitely book again.

Maureen Gemmel November 18 2018
---
Corporate Santa Visit
Excellent service!!
Santa was very convincing for the children.
He sang songs with them and took time chatting with each child.
The photos also turned out awesome.
He knew how to get the best photo with the infants as well.

Nicole Chartrand November 17 2018
---
Corporate Santa Visit
I hired a Santa from Scheme a Dream to visit our office kids Christmas party.
From the moment he arrived he was absolutely perfect.
He was friendly and great with the children.
He interacted with them on a one on one basis singing Christmas carols, handing out candy canes and gifts and asking them questions.
He went the extra mile allowing us the time to take family photos and group photos.
This guy could teach others how to be a great Santa.
This was my first time hiring someone to play Santa and I could have not asked for a better one.
I would hire this company again.

Thank you Scheme a Dream.
Cathy Shendroski November 17 2018
Santa and Mrs Claus
They were amazing!
We will have them back next year.

Thank you so much and Merry Christmas!
Sandy Streich December 22 2017
---
Santa Visit
Hello & Happy Holidays!!
Thank you for joining The Met for their annual Brunch with Santa!

Wishing you a safe and happy season!
All the best for 2018!

Kat Harder December 10 2017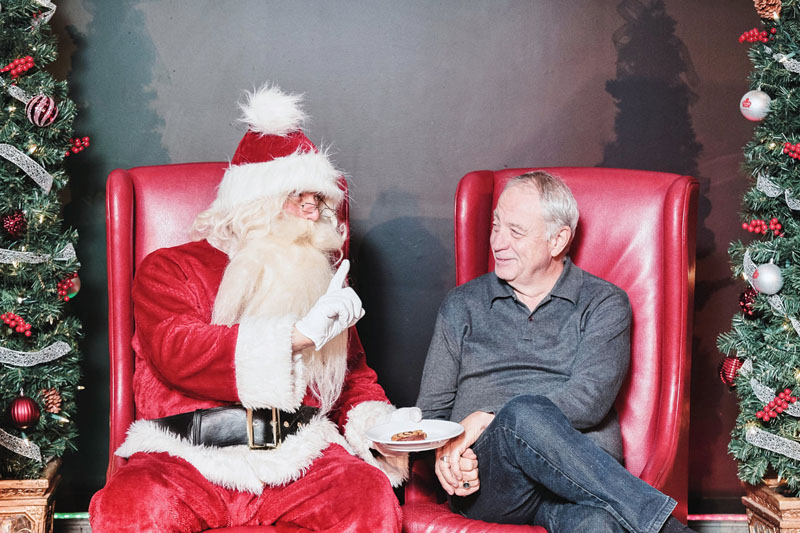 ---
Corporate Santa Visit
Everything went great.
He arrived right on time, remembered most of the kids, and everything went really well.

Thanks!
Ashley MacLennan November 26 2017
---
Santa and Face Painting Elf
We really enjoyed having your Santa and Face Painter at our Westeel Children's Christmas party.
Santa was a huge hit.
He was very professional and did really well with the children for there were lots of them.
We had lots of compliments on the Santa.
The girl who did the face painting was amazing with the kids and her face painting was cute and well done.
The children loved getting their face painted and the holiday theme she painted for them made the event all that much better.
She was a great addition to the party.
Can you please again thank them for us on an exceptional job.
As well as, thank you for setting it all up for us.
You for sure will be hearing from us again next year.

Sincerely,
Ryleigh Carr November 18 2017
---
Daycare Santa
Santa was awesome!!

Thank you so much! Merry Christmas!
Bruce Hill December 23 2016
---
Santa Home Visit
Elvis was wonderful!!
He was great with our Connor

Thanks again. Mark Owens December 18 2016
---
Santa - Corporate Children's Party
Santa was a big hit at our kid's Christmas Party.
Everyone liked him.

Monica Tanner December 4 2016
---
Santa - Corporate Children's Party
Santa was FANTASTIC!

Cindy Thompson December 4 2016
---
Corporate Christmas Party Entertainment Package
(Juggler, Face Painter, Glitter Tattoo Artist, Magician Mago, Santa)
Everything was awesome!
The kids were very excited for all the entertainment,
They were happily entertained!
I was impressed with the Juggler and I will definitely book him for the main act next year.
He was wonderful with the kids and they loved him and his tricks.
If by chance I am not coordinating the event (I likely still will be here) I will make a note in my file to have him booked as the main entertainer.
The Glitter tattoo artists and the face painter were awesome.
The glitter girl stayed the extra 15 minutes to accommodate the children which was very nice of her and we thanked her for that.
All in all the event was a huge success and I cant wait to work with you guys again next year.

Thank you so much!!

Jillian Haines December 13 2015
Wawanesa Insurance
---
Santa for Corporate Christmas Party
Good Afternoon Margaret,

I want to thank you and Santa – he did an awesome job.
We really appreciate him being so great with all the kids.

Could I please book the same Santa for next year's party?

Jennifer Klassen December 5 2015
Inn at the Forks
---
Santa Visit
HI Margaret,

You were right!
Santa is top notch.
Santa was punctual and right on Que.
The 2 year old, who I thought could either scream in terror or embrace, loved Santa!!
Everyone at my party commented how special Santa was.
It was more than I had hoped for.
Thank you and especially thank the "big guy".
It was a an incredible and unforgettable experience for everyone.

Please pass this on to Santa.

Merry Christmas!
Thanks again,

Lorane Poersch December 21 2014
---
Santa Visit
On behalf of the staff and children at Play n' Learn -
I would like to express our thanks to our Santa for our party December 19 2014.
He was by far the best Santa we ever had.
He talked to every child, getting down on the floor to talk to some of our very young 2 year olds.
It was very "magical".
We hope we can have our Santa back next year!
Thanks very much.
All the best in the upcoming year.

Thanks again Santa.

Pat Olson December 19 2104
Director - Play n Learn
---
Daycare Santa Visit
Hi, Margaret!

The girls said Santa was fantastic but they wanted to apologize.
Apparently the school age children were allowed to be disrespectful and rude.
Please don't take that as a reflection of our centre.
Had I been here, this would not have happened.

We look forward to next year ( If you'll have us)

Lisa Treft November 28 2104
Executive Director
Faith Children's Centre Inc.
---
Santa Visit and Little Elf Helper
Hi Margaret,

Everything went great … we will definitely be using you guys next year!

Thank you,
Niki Nazarewich November 23
West Steel
---
Santa Visit in August
Santa was a hit!!
The kids had an awesome time.
I thought he did a great job ...
He was very good with the kids!
The moms enjoyed him too!

Thanks again!
Christina August 17 2014
---
Santa Visit - Christmas Eve

Hello!
I just want to let you know how pleased we were with Santa's arrival on Christmas Eve.
He was absolutely wonderful and probably the best that we've ever had.
For over 30 years, we've had many experiences with "Santa" and we've never had one as warm and genuine as this year.
He chatted, sang and made each child feel incredibly special and for this we are grateful.
Looking forward to next year and once we have some plans in place, we will not hesitate to make a booking.
Thanks again!
Lori Gunnlaugson
PS I've spread the word to many about our wonderful experience so you may get some calls for next year.
---
Corporate Santa

Good Morning Margaret,

Happy New Year to you!

Santa was fantastic!!
He was on time, funny and very engaging!
All the parents and kids thought he was fabulous and I would like to book the same Santa for our 2014 Kids Christmas party!

Thanks and I look forward to working with you again,
Angela

Angela DoCouto December 14 2013
Inn At The Forks Sales Manager
---
Corporate Santa

Santa was loved by all the kids.
He even made a boy believe in him again.
He had a smile on his face the entire time.
Thank you again for all your help!
Nicole Rempel December 7 2013
---
Christmas Entertainment Package for Corporate Event
(Santa, Elves and Magician)

Margaret,
It's always a pleasure.
You make my job so easy and everyone is very impressed with Elfie, the face painters, glitter artists, the Magician and Santa
Your Gift Basket arrangements are also appreciated.

Looking forward to booking next year's entertainment.

Michelle MCFFS November 23 / December 1 2013
---
Santa

Hi Margaret,

I just wanted to send you a note to tell you how pleased we are with our "Santa"!
Everything from the costume, to his mannerism and rapport with the kids was nothing short of excellent!
This was our company's first kid's Christmas party and he definitely contributed to it being a huge success!
Thank you so much for being so accommodating to us on such short notice.
We would like to book this same gentleman for our party next year.
I will be in touch with you with some dates; probably in the spring/summer.

From all of us at Choice Electric Supply to all of you at Scheme-a-Dream. we wish you and your families a very Merry Christmas and a happy, healthy and prosperous 2013!

Cathy Gouthro
Sales Representative
Choice Electrical Supply December 8 2012
---
Santa Visit

Hi Margaret,

The Santa and everything he did was great!
There were 70 to 100 kids and we were excited about that as well (being our first annual event).
Santa saw many kids, took excellent pictures, went around the room to see all the kids and also went for a sleigh ride.
He also helped light our Christmas tree.
If this becomes an annual event, we will be sure to contact you again next year.

Thank you again.

Gordon Meneer
President - Kleefeld Rec Association
---
Daycare Santa Visit

Hi

Just want to thank you for the outstanding Santa Claus that you sent us again this year!!
He is terrific with the children, especially the ones who are shy or scared of Santa.
He is patient with the parents, who want to take pictures, and ensures they get a good picture.
He is always punctual and his outfit looks great.
The children are thoroughly convinced every year!

Thanks again!
Cathy
Academy Kids Daycare
---
SANTA VISIT

Hi,

Please send my thanks to Santa.
He was once again FABULOUS!
We really enjoyed having him.
Please mark me down for next year, and I will confirm the time once I know what time our mass is at.

Thanks again, and you have yourself a wonderful New Year!

Rachelle January 04, 2012
---
Santa Visit

Hi,

I meant to send this earlier, but never got around to it. Just wanted to let you know that Santa was Fabulous!!!! We will book him again for next year, so you can mark it in your book - I am just not sure of the time. Have a great year!

And thank you so much again!!!!!!

Rachelle Nadeau