Marilyn Monroe Testimonials
Marilyn Monroe Impersonation
I had the pleasure of working with "Marilyn" at one of the Health Sciences Centre Foundation signature events, Savour Food and Wine Experience, Presented by Qualico in partnership with Manitoba Liquor & Lotteries on February 28th, 2015.

We asked our guests to travel back in time to the classic style of Old Hollywood.
What better guest to invite than Marilyn Munroe herself?
Marilyn's costume & demeanor were on point and guests enjoyed interacting with a true Hollywood Star!
Thank you,

Monique Levesque-Pharoah February 28 2015
Manager, Sponsorship & Events
Health Sciences Centre Foundation

---
Marilyn Monroe Impersonation
It all went great!!! She arrived right on time. Professional and really played the part. Our group was a bit quiet but she never faltered and pushed for responses!

Thanks Again! And Happy Holidays!

Kristin Hoebee November 22 2014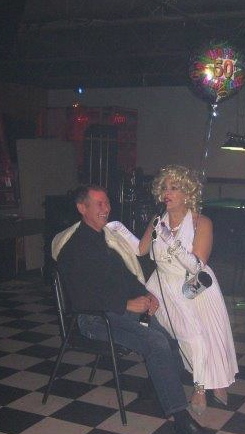 ---
Marilyn Monroe Impersonation
Marilyn was a HIT!!!

Herta Towle October 3 2014
---
Marilyn Monroe Impersonation
Larry called me to say Marilyn Monroe was very entertaining.
One of the best he has experienced.
Thanks for making it happen.

Jim Malvin September 13 2014
---
Marilyn Monroe Impersonation
I had Marilyn come out for an outside event. Even though it was cold and rainy, she gave a humorous performance.
She had all our attention and people didn't even notice that the rain went from drizzle to downpour.

Thank you
Fran B August 23 2014
---
Marilyn Monroe Impersonation
Marilyn was fantastic.
Just the right amount of chat and singing and she stayed in character perfectly.
Please pass along our thanks.

Lil Smith June 26 2014
---
Marilyn Monroe Impersonation
Marilyn, did a fantastic job!!
Everyone had a great time.
Thanks for the laughter!

Sharon Tryzlak June 22 2014
Voyage Funeral
---
Marilyn Monroe Impersonation
Marilyn was FANTASTIC!!
Thank you so much.

Rhonda Gowrie May 24 2014
---
Marilyn Monroe Impersonation
Hi Margaret,

Lyle thoroughly enjoyed Marilyn Monroe's performance.
He was shocked, surprised, embarrassed, and thrilled all at the same time.
Thanks for a job well done!

Don McCaskill May 1 2014
---
Marilyn Monroe Impersonation
Things went very well with Marilyn.

She did a fantastic job!She was quick on her feet and she kept the audience very entertained.
Scale of 1-10 she was a 10.

Thank you again for making the party a success.

Cheers,
Shane Johnston April17 2014


Dollarwise
---
Marilyn Monroe Impersonation
Hi Marilyn,

Thanks for coming on short notice! It went great!!!

Marilyn Monroe sings Happy Birthday to Philly

Thanks again,
Stacey March 18 2014
---
Cinderella, Marilyn Monroe, Michael Jackson, Elvis Impersonations
Scheme A Dream™!!!!
You bring more than life to a PARTY…

You bring a memory of a life time!!!

We have used your business both for Private (Marilyn and Cinderella) and Corporate Parties (Michael Jackson and Elvis).

We recently had the opportunity to have Elvis at our February Fundraising Event for our Program and also Michael Jackson for our Halloween Social.

Both were Amazing, talented and with the style and grace that only they could have.

Everyone loved it and we look forward to having Scheme A Dream™ again.

We recommend Scheme A Dream™ to anyone wanting to make a moment to remember!!!

Thank You So very Much.

Stephanie Reeves February 20
DASCH Inc.
---
Elvis, Marilyn Monroe, DJ Service, Caricaturist - Christmas Package
Hi Margaret,

Thanks for following up for feedback!

Everything went well with the entertainment, everyone enjoyed it!
I was especially impressed with the Marilyn impersonator!
Elvis was also great.
The Caricaturist was wonderful, he was so fast!
Everyone had enough time to get the pictures done and they didn't have to wait so long in line. He was also very pleasant!
The DJ was very pleasant and helpful. We have a lot of dancers in our group, so dancing is a big piece of our party.
We will definitively be requesting Andre - he played the best music, a really good mix of everything and even helped me do announcements and he helped look after dimming the lights ect.
Anyway, thanks again for all your help this year.

I'm also wondering if we can book an elf to come to our kids Christmas Party.

Thanks,
Lisa
---
Marilyn Monroe Impersonation

Hi Margaret,

Good meeting Marilyn Monroe on Saturday Night.
I thought I should tell you, everyone was saying what a great job that Marilyn Monroe did and how much they enjoyed her Impersonation .

Tom Andrich November 16 2013
---
Marilyn Monroe Impersonation (Calgary)

Happy New Year!

Marilyn was absolutely awesome!!

She fit right in with our crowd and even sang a song with a guy we hired to play guitar and sing for us for the evening.

We liked her so much we offered to have her stay and enjoy the evening with us, but sadly she had to leave.

Very nice lady.

Deborah December 31 2013
---
Marilyn Monroe and Austin Powers

The performers for Marilyn Monroe and Austin Powers were amazing!
Everyone loved them and they did a fantastic job!!

Thanks again.
Colleen
Genumark Promotional Products October 3 2013
---
Marilyn Monroe
Hello there!
We had a great time on Saturday and everyone loved Marilyn!! I was a little worried for her thinking that the group wasn't drunk enough yet, quite frankly, so everyone seemed rather subdued! I was also worried that she felt that it didn't go well. But, people told me all night that she did an awesome job and that it was a great idea. You might have some future customers from that night!
I will check out the website and look through our pictures to see if there is anything that we could post.
Have a good day!
Tania
September 7 2013
---
Marilyn Monroe Impersonation
Thank you Marilyn for your appearance at my Dad's Birthday on September 5th.
You were excellent and so much fun!
And to watch my dad turn into a little boy being mesmerized by a realistic impersonator of Marilyn Monroe, "the sex goddess of his time", was specular. You are truly talented and look forward to using Scheme A Dream™ in the future. He States he will never forget That Birthday and still talks about it.
Thanks Again.
Stephanie Reeves
September 5 2013
---
Marilyn Monroe Impersonation
Thank you very much Marilyn Monroe.
You were the star attraction at Paul's 70th birthday dinner last Monday evening.
Also, thank you for your very classy performance.
It was all in good taste and fun for all of us, aged 38 to 70!
We appreciated your punctuality and great speaking and singing voice, as well as your impeccable grooming and beautiful costume.
Thank you also for Elvis Presley's appearance at my birthday party last year.
His performance still brings a smile to my face.
From Brenda
September 3 2013
---
Marilyn Monroe Impersonation

Scheme A Dream™,
Thanks very much for everything!
A good time was had by all....

Kirstin Guicheteau
---
Marilyn Monroe - Impersonation


Everybody had a good time and Marilyn was pretty good.
I didn't take into consideration the fact that our air-condition system was not efficient enough to cool the room during Marilyn's presentation so it was very hot and humid.
Other than that everything was good.

Thank you for your service.

Regards,

Halina (Pinnacle Connectors, Wpg) June 10 2013
---
Marilyn Monroe Impersonation


Margaret,
A special thank you for Marilyn's act which warmed our hearts.
Your kindness is also greatly appreciated.
It's nice to know that there are still people who take such pleasure in doing special things and making others feel good.
Thanks a million for Marilyn's spectacular performance for my dad and guests!
She did a terrific job in making this a most memorable birthday for my dad (and Father's Day).
I wish you all the best with Scheme A Dream™!
Thank you.
You're really someone special!!

Your devoted fan,
Rosy D. June 9 2013

P.S. Hope you like your thank you gift of flowers and please treat yourself to a break at Timmy's after a hard working performance.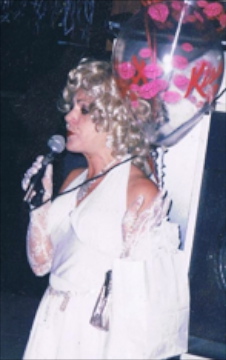 ---
Marilyn Monroe Impersonation

Hi Margaret,

Marilyn was great!
Everyone enjoyed it, especially my uncle.
I don't have pictures yet but when I do I will send you a few.

Jen October 21 2012
---
Marilyn Monroe Show
Marilyn was great. Everyone was surprised and enjoyed her immensely.

She was wonderful! and Don emailed us to say "it was the BEST party he ever had!"
Marilyn played the part very well, very professionally and everyone loved her!!

Thank you so much.

You will be seeing the pictures posted on 107 The Breeze FM

Jocelyn Greenwood (Account Executive) September 15 2012
Breeze 100.7 FM
---
Marilyn and Elvis - Intermingling and Shows
Dear Scheme A Dream™,
The event was amazing!
The tenants here are still talking about how much fun they had!
One of my tenants said, "The fact that she hadn't seen her husband laugh so much in years over his time with Marilyn & Elvis was GREAT!!" Thanks again.
You both made the day!!
Sherelle - Sturgeon Seniors May 18, 2012
---

Marilyn Monroe Show
Thank you for Marilyn Monroe entertaining our Elks and Ladies of the Royal Purple in Portage La Prairie on May 4/12.
We had lot and lots of good comments.

Thanks again.

Michael Ratkowski

Manitoba Elks May 9, 2012
---
Marilyn Monroe (Intermingling Meet & Greet)

Hi Margaret,

Thank you so much for our wonderful Marilyn Monroe last night.
People loved it and could not stop commenting on it after Marilyn left :)
I hope that the set up wasn't too confusing

Thanks again

Allison (U of M Graduation at Celebrations) April 29, 2012
---
Tom Jones / Marilyn Monroe / Elvis - Impersonations & Mini Concerts

The party was a blast!!
My parents were speechless as they have not had that much fun in decades.
All of the performers were top notch.
Marilyn Monroe was awesome and she hit the ball out of the park.
All our guests are still talking about it.
Everything was very classy.
Super job!
The light show really added to the performances, without you would not get the full effect.
A little miscommunication between performers & music man regarding songs (a small detail but should be improved).
On a scale of 1 - 10, we give a 9.
Will send more pics.
The party was a blast!!

Thanks.
Blair & Monique Salie April 27, 2013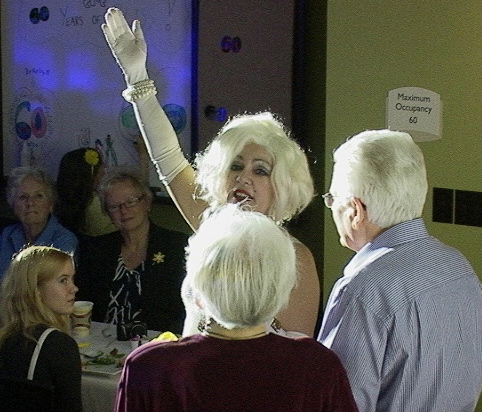 ---
Marilyn Monroe

Thanks for Marilyn Monroe.
She made for a novel and memorable birthday celebration!

Audrey April 12, 2012

---
Marilyn Monroe

Hi Margaret,

Thank you for the amazing performance of Marilyn Monroe. The performer really nailed it. Everyone had a great time, particularly Mike.

Peter February 28, 2012


---
Marilyn Monroe and Paparazzi

OMG!
You did a fantastic job for both the photographers and the Marilyn!!
It really made the party a memorable event for everyone!
I will call you to talk more about all the good comments and details.
I'm SO happy that I chose to hire you and your talented company for this surprise party!

Jewels
---
Marilyn Monroe

Dear Margaret:

Re: Birthday/Retirement Party
Just a quick note to let you know that the feedback we received on your performance was outstanding.
We appreciate all the efforts of everyone involved and would recommend you anytime.
We really were looking for something special and you definitely made it that.
We think you are AWESOME!!!!!.

Thanks again!

Yours truly,

Barb and Dennis Claeys
---
Marilyn Monroe

Margaret,

Thanks so much for your great work!
I think your fantastic!
Best wishes to you and the best health to you!
I will keep you in mind for other events and pass the good word!

Shelley and Brent
---
Marilyn Monroe

Thanks so much for your service.
It was great!

Sue Mann
---
Marilyn Monroe & Elvis

Words cannot express our appreciation for such a wonderful performance!!
This wedding might well be branded forever on everyone's mind.
A million "THANKS".

Our sincere love,

Barb Smith
Jonathon, Jamie
---
Marilyn Monroe

Marilyn was an absolute delight and the highlight of our evening at the Keg, in celebration of "Ben"s" 50th birthday. It was so neat to see him play along .. he's usually pretty
quiet.

Thank you so much for making the evening so much fun!

Dianna
---
Marilyn Monroe Galla

Thank you for the PERFECT performance of Marilyn Monroe.
It was absolutely EXCELLENT!!
The singing and dancing was definitely high end, as promised.
I'm surprised to see this talent here and not moved on to Hollywood or Vegas!!
We will be sure to refer your company.

All the best!!

Jill