Bring Belle's Adventure Love Story To Life At Your Party

Royal Storybook
One Hour of Storytelling, Singing Their Theme Song,
Dancing, Etiquette Lessons,
Photos with children, Tiara Coronation, Birthday Cake Ceremony
Royal Meet & Greet
Half hour Meet and Greet With Their Favourite Princess,
Q & A, Photos With The Children And Leading In The Birthday Cake Ceremony
Princess Visit
Delivering a Special Message
Posing For Photos and Leading in the Birthday Cake Ceremony
Each Guest Will Receive A Memento From The Princess.
* Add A Princess To The Royal Birthday Party *
* Ask About Adding Prince Charming *
Customer Comments:
Amazing
They were great
Great birthday event
Beauty and The Beast were amazing
Absolutely wonderful and so professional
So good and so nice with the children
Very patient and cheerful!!
Really enjoyed the party
Great exprience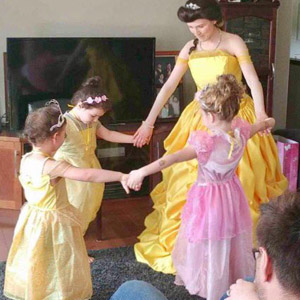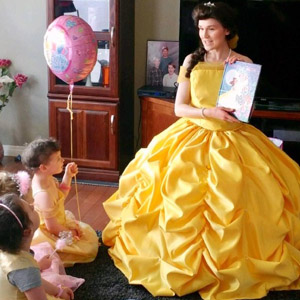 Reserve A PRINCESS BELLE PARTY Party Call
"THE DREAM TEAM!"
204 962 2222 Or 204 333 5516
EXPERIENCE the THRILL of SURPRISE and EXCITEMENT!
UNIQUE QUALITY ENTERTAINMENT
For CELEBRATING
LIFE'S SPECIAL OCCASIONS
SCHEME A DREAM
Over 30 Years of Entertaining Winnipeg!
Making Special Occasions
'MORE' Fun and Memorable
Since 1979