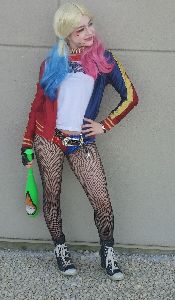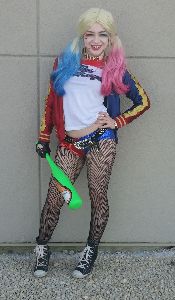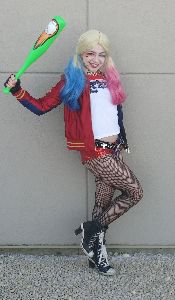 Girls LOVE our SQUAD GIRL
She's not a Princess or Superhero but we all know she wants to be ..
Harley Quinn will Surprise and Thrill Your Birthday Girl and Guests
with FUN and ADVENTURE!
Harley is All About Freedom, Singing "You Don't Own Me".
Teaching Some Moves
Playing Games
Pep Talks
Teaching Her Freedom Dance
Participating In the Candle Ceremony and Birthday Song
Royal Storybook
One Hour of Storytelling, Singing Their Theme Song,
Dancing, Etiquette Lessons,
Photos with children, Tiara Coronation, Birthday Cake Ceremony
Royal Meet & Greet
Half hour Meet and Greet With Their Favourite Princess,
Q & A, Photos With The Children And Leading In The Birthday Cake Ceremony
Princess Visit
Delivering a Special Message
Posing For Photos and Leading in the Birthday Cake Ceremony
Each Guest Will Receive A Memento From The Princess.
* Add A Princess To The Royal Birthday Party *
* Ask About Adding Prince Charming *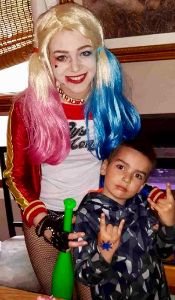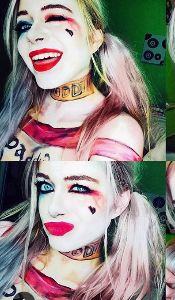 Customer Comments:
... "My daughter turned nine and she was in love with Harley Quinn.
Now that Harley has visited our home, she can't stop talking about her new best friend, Harley Quinn.
We have a small house and there were 10 kids at the part and Harley was able to keep all of them entertained the entire time.
Even when the kids had to wait to get their tattoo Harley still kept them occupied and not one kid started to wander away.
It was the best experience my daughter has ever had on a birthday.
Thank you Scheme A Dream!!!!!!" ...
Kim Kingdom April 22 2017
Reserve A HARLEY QUINN Party
Call
"THE DREAM TEAM!"
204 962 2222 Or 204 333 5516
EXPERIENCE the THRILL of SURPRISE and EXCITEMENT!
UNIQUE QUALITY ENTERTAINMENT
For CELEBRATING
LIFE'S SPECIAL OCCASIONS
SCHEME A DREAM
Over 30 Years of Entertaining Winnipeg!