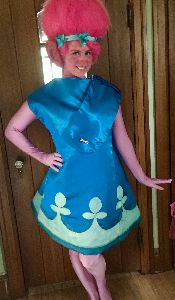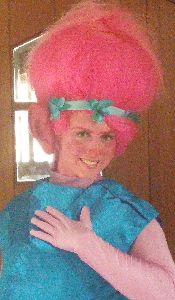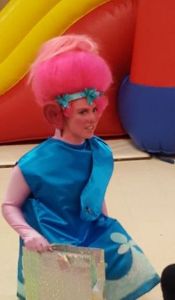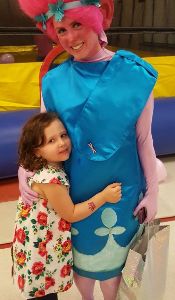 Poppy Wants To Celebrate By Having a Dance Party!
With a Constant Song on Her Lips and Lots of Hugs,
Poppy will Tell Her Story of The Trolls.
No Trial or Challenge Gets Poppy Down When She Sings, "Get Back Up Again."
Adorning Each Child with A Flower
Playing Games
Teaching Her Garden Dance
Princess Poppy Crowns the Guest of Honour With A Special Gift During The Coronation Ceremony
Participating In the Candle Ceremony and Birthday Song
Royal Storybook
One Hour of Storytelling, Singing Their Theme Song,
Dancing, Etiquette Lessons,
Photos with children, Tiara Coronation, Birthday Cake Ceremony
Royal Meet & Greet
Half hour Meet and Greet With Their Favourite Princess,
Q & A, Photos With The Children And Leading In The Birthday Cake Ceremony
Princess Visit
Delivering a Special Message
Posing For Photos and Leading in the Birthday Cake Ceremony
Each Guest Will Receive A Memento From The Princess.
* Add A Princess To The Royal Birthday Party *
* Ask About Adding Prince Charming *
Customer Comments:
... "Thank you to Poppy.
It was all awesome!
The kids had a ton of fun!

Lee Patterson October 7 2017" ...
Reserve A PRINCESS POPPY TROLL Party
Call
"THE DREAM TEAM!"
204 962 2222 Or 204 333 5516
EXPERIENCE the THRILL of SURPRISE and EXCITEMENT!
UNIQUE QUALITY ENTERTAINMENT
For CELEBRATING
LIFE'S SPECIAL OCCASIONS
SCHEME A DREAM
Over 30 Years of Entertaining Winnipeg!