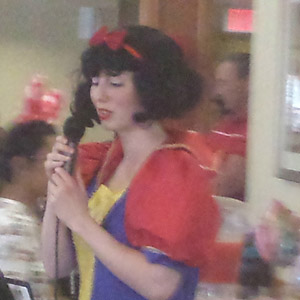 The Fairest of All, Snow White, Will Enchant the Children
With Her Timeless Story of The Poison Apple
and of her Adventures with the Seven Dwarves.
Learning that By Making the Best of All Situations,
She Sings Her Song of Happiness, "With A Smile And A Song"


Royal Storybook
One Hour of Storytelling, Singing Their Theme Song,
Dancing, Etiquette Lessons,
Photos with children, Tiara Coronation, Birthday Cake Ceremony
Royal Meet & Greet
Half hour Meet and Greet With Their Favourite Princess,
Q & A, Photos With The Children And Leading In The Birthday Cake Ceremony
Princess Visit
Delivering a Special Message
Posing For Photos and Leading in the Birthday Cake Ceremony
Each Guest Will Receive A Memento From The Princess.
* Add A Princess To The Royal Birthday Party *
* Ask About Adding Prince Charming *
Customer Comments:
... " Thank you Snow White for your beautiful Snow White.
She was perfect in every way.
Not only did the children love her, the parents loved her.
And what a voice!!
We will most certainly keep Scheme A Dream for future events ..."

Thank you
Susan Machray July 2017
Reserve A SNOW WHITE PARTY Party Call
"THE DREAM TEAM!"
204 962 2222 Or 204 333 5516
EXPERIENCE the THRILL of SURPRISE and EXCITEMENT!
UNIQUE QUALITY ENTERTAINMENT
For CELEBRATING
LIFE'S SPECIAL OCCASIONS
SCHEME A DREAM
Over 30 Years of Entertaining Winnipeg!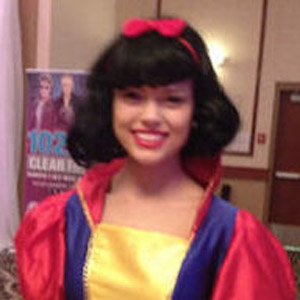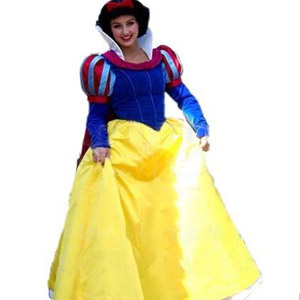 Making Special Occasions
'MORE' Fun and Memorable
Since 1979